The world's largest 100% plant-based restaurant chain is launching its new All-Day Breakfast menu on March 29th across all its stores. Featuring a unique line of High Protein & Gluten-Free Pumpernickel Bagel Sandwiches in partnership with JUST Egg and Field Roast – an exciting plant-powered breakfast is soon available to enjoy at a Copper Branch near you. 
(March 22, 2021 – Montreal, QC) 
Copper Branch, the largest plant-based restaurant chain in the world with over 40 locations across North America, will soon launch its new All-Day Breakfast menu. It will feature four new high-protein and gluten-free Pumpernickel Bagel Sandwiches, including the TBLT (Tempeh Bacon, Tomato, Lettuce), Tempeh Bacon & JUST Egg, Field Roast Plant-Based Breakfast Patty & JUST Egg, and the Ultimate Bagel Sandwich made with JUST Egg and Field Roast Plant-Based Breakfast Patty, then topped with a Hash Brown and Vegan Cheese. The All-Day Breakfast menu also features a JUST Egg South West Wrap, Bagel with Vegan Boursin Cream Cheeze, Avocado Toast, and Overnight Oats.  
Copper Branch operates over 40 locations around the world – including Canada and Western Europe – and has continued plans for expansion, serving the growing demand for wholesome, plant-based foods within the fast-casual restaurant space. 
Trish Paterson, CEO of Copper Branch, states "We are excited to launch our new All-Day Breakfast menu, an initiative we have been working hard on developing in partnership with such incredible and nationally-recognized plant-based brands like Field Roast and Eat Just! We are proud of the exciting and innovative new Breakfast menu items and can't wait for our customers to enjoy them."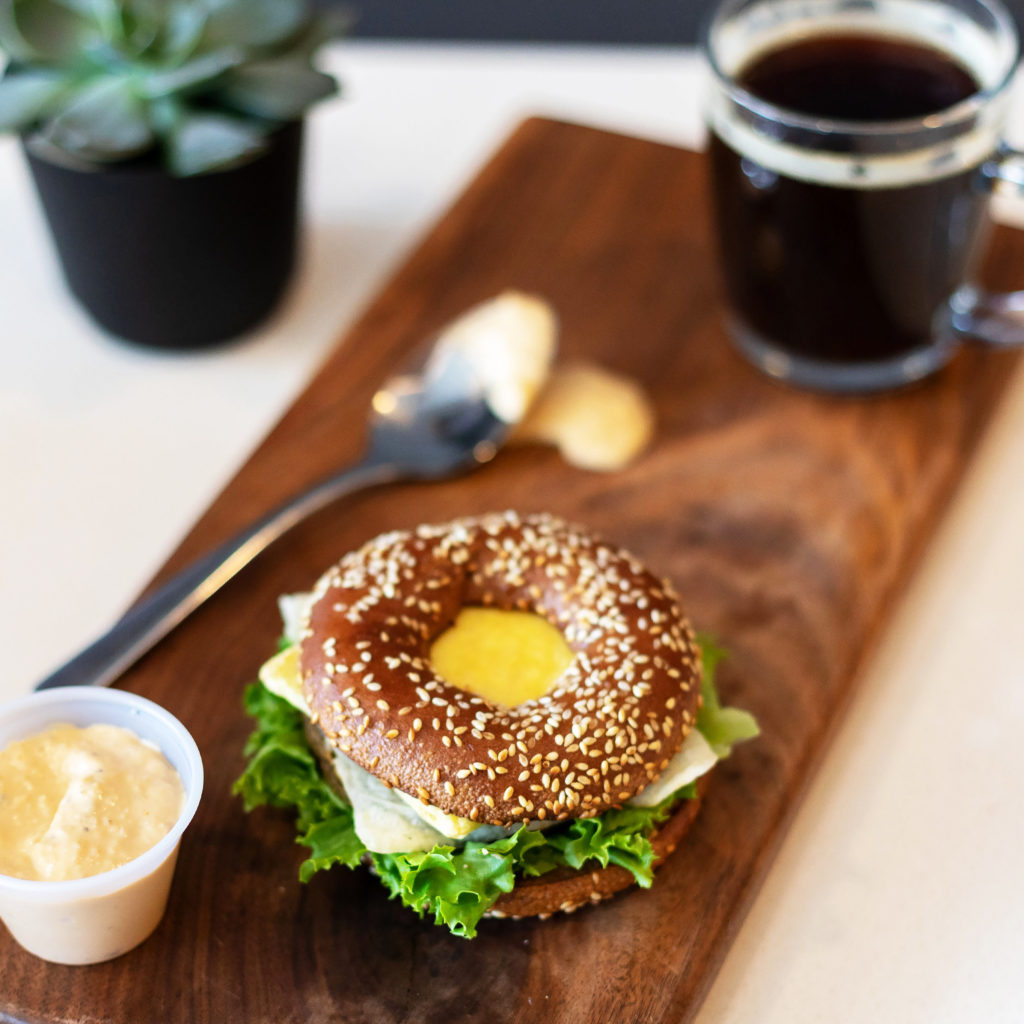 Delicious and sustainable, JUST Egg is made entirely of plants and contains as much protein as a conventional egg. It's cholesterol-free, non-GMO and its ingredients use 98% less water, have a 93% smaller carbon footprint and use 86% less land than conventional animal sources. "We're thrilled to partner with Copper Branch as one of our very first restaurant partners in bringing JUST Egg to the Canadian market," said Matt Riley, SVP of Global Partnerships at Eat Just. "The establishment's commitment to delivering better-for-you plant-based options, without sacrificing on taste or quality, aligns with our own mission in making delicious, healthier and more sustainable food products accessible to all. The new All-Day Breakfast menu meets growing demand for convenient breakfast options made from plants, that are available throughout the day." 
One of the leading plant-based brands in North America, Field Roast is celebrated for its flavorful portfolio of plant-based meats and cheeses all boldly crafted with vegetables, grains, legumes and fresh herbs and spices. "Like Field Roast, Copper Branch's mission is to offer quality, plant-based food that's made with wholesome ingredients. We're proud to partner with them to create a plant-based sandwich that includes our Field Roast breakfast patty, made with cracked black pepper, sage and rosemary. It is absolutely delicious," said Dan Curtin, President of Greenleaf Foods, owner of Field Roast. 
What sets Copper Branch apart from other quick service plant-based restaurants is its commitment to both familiar fare as well as unique global recipes that diners can only get at Copper Branch. The full menu includes power bowls, burgers and sandwiches, soups and chili, and power smoothies. The entire menu is whole food plant-based, with many non-GMO, organic, specialty and naturally gluten-free foods. 
Although the entire Copper Branch menu is vegan, the company has found that many of its customers are flexitarians looking to enjoy more plant-based foods in their diet. They are open to trying new things but also want to replicate the delicious foods they and their families currently enjoy in a healthier, more ethical way. "This is food I'm proud to have my children eat!" adds Mr. Infantino, owner of Copper Branch. 
WHAT:           Copper Branch Launches New All-Day Breakfast Menu    
WHEN:           March 29th, 2021 
WHERE:        All Copper Branch Locations in North American  
About Copper Branch  
Started in 2014 and headquartered in Montreal, Copper Branch is a privately held company and holds the distinction of being the largest and fastest growing plant-based fast casual chain in the world. The company's mission is to empower, energize and make people feel their best while providing a convenient, plant-based dining experience without sacrificing taste, quality, or satisfaction. The reasonably priced, 100% plant-based menu items are never fried and consist of mainly organic and non-GMO ingredients. For locations, menus, and other details, visit https://www.eatcopperbranch.com/. Facebook and Instagram @CopperBranch 
About Eat Just, Inc.  
Eat Just, Inc. is on a mission to build a food system where everyone eats well. The company's world-class team of scientists and researchers leverage a one-of-a-kind discovery platform for food ingredient innovation and Michelin starred chefs combine these discoveries with decades of culinary expertise to create delicious, accessible, healthier and more sustainable products. We have been recognized as one of Fast Company's "Most Innovative Companies," Entrepreneur's "100 Brilliant Companies," CNBC's "Disruptor 50" and a World Economic Forum Technology Pioneer. The company's flagship plant-based egg was named among Popular Science's "100 Greatest Innovations," Fast Company's "World Changing Ideas" and, most recently, its new folded plant-based egg won "Best New Frozen Product" at Expo West's NEXTY Awards and Delicious Living's "Best Bite Awards." For more information, visit https://ju.st and follow @JUSTEgg on Facebook, Instagram and Twitter. 
About Greenleaf Foods, SPC
Greenleaf Foods, SPC, is transforming plant-based protein with a wide array of delicious and innovative products that satisfy consumers interested in adding protein variety to their diets. Our leading brands include Lightlife® ("Lightlife") and Field Roast Grain Meat Co.™ ("Field Roast"). Together, these brands are delighting loyal, longtime fans and enticing new ones who never knew plant-based protein could taste so good. The Lightlife and Field Roast portfolios feature nearly 50 products and represent a leading market position in the refrigerated, plant-based protein category in the U.S. Greenleaf Foods, SPC is a wholly owned, independent subsidiary of Maple Leaf Foods Inc. (TSX:MFI).